SPURRIER AND THE U -- PART II
I remember several months ago when an Internet news and opinion organization known as
truthout reported that Karl Rove had been indicted
by the same guy that got Scooter Libby.
Through weeks of denials and the inability of the MSM to dig up any kind of confirmation, truthout maintained that Rove had been indicted, and we'd hear it any minute now. And six months later, not a single reputable news organization has reported a Rove indictment. And though I stopped checking a while ago, I've never heard truthout retract the story.
Flash forward to Saturday, and
cstv.com's report that Spurrier was going to take the soon-to-be-open job at the University of Miami
. (For his part,
Coker says the job ain't open yet
. And he believe in the tooth fairy.)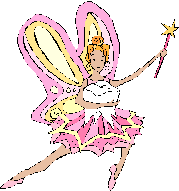 Protecting Larry Coker from those nasty, nasty rumors.
Of course, we now know that
Spurrier denied the reports
. Vehemently. More than once. But
CSTV's reporter said this
:
ESPN.com removed the part of its report that said Spurrier was interested in the job, but CSTV's Brian Curtis said Sunday his sources continue to tell him that Spurrier will be headed to Miami.

One of the worst things that can happen in journalism -- and I say this as a reporter -- is to fall in love with your scoop. To get so wrapped around a story, and the great tip you've gotten from a source, that you can't let go. Truthout, for whatever reason, never could.
I'm hardly the only one that says
Spurrier to Miami doesn't make sense
:
By coming to Miami, Spurrier would have to begin the same rebuilding project he commenced last season at South Carolina. The Gamecocks play in a tougher conference, but are closer to winning an SEC title than UM is to winning an ACC championship.

And that's
a Miami beat writer
. But I think he's right. Miami has played bad football this year. The only thing that's kept them from losing more games has been their talent. South Carolina, on the other hand, has played good football this year. The only thing that's kept them from winning more games has been their inexperience. Those are vastly different projects to complete -- and the first is far harder than the other.
Now, let's take a look at a section of
Spurrier's contract
:
" ... if Coach accepts another coaching position at any time during the remaining term of this Employment Agreement ... Coach shall pay to the University ... the amount of Two Hundred Fifty Thousand Dollars ($250,000) per year for the remaining term of this Employment Agreement, including a pro-rated amount for any partial year."

That's $1.25 million on top of whatever the U would have to pay Spurrier. Could Miami do that? Yes. Would they? Ask Donna Shalala.
Does this woman look like she'd spend $1.25 million to buy a football coach?
What do I think happened? Look at some of the other stories.
Like
this
:
A source close to the situation told ESPN.com's Joe Schad that although Coker has not yet been informed he will not be retained, influential members of the university community have begun contacting representatives for prospective replacements with intentions of making a splashy hire.

Or
this
:
Asked if someone outside the athletic department might have contacted Spurrier or other potential candidates, (Miami AD Paul) Dee said: "Is there somebody out there -- a booster or a trustee -- who might have talked to someone? There might be. But it's not anybody that was directed by me or anyone else involved in determining how we move forward."

My theory is that a big-shot trustee got in touch with somebody who had some connection to Spurrier and said, "Would he go for this?" And the HBC's associate probably said, "Yeah, sounds good." Spurrier, meanwhile, isn't informed, and is caught off-guard like everybody else. ...
OR ...
A trustee/booster/etc. who wanted Spurrier thought, "Certainly Steve Spurrier would rather coach at the all-powerful University of Miami than continue with that hapless program at South Carolina." ...
How could he possibly refuse?
OR ...
This was a trial balloon. First, to see how Spurrier would react to being promised the job and, second, to appease the Miami faithful when the U hires someone not up to their lofty standards. "We tried for Spurrier, but he turned us down."
Personally, I'm not going to be completely comfortable until someone else is introduced as head coach at Miami. But
Spurrier's brother seemed pretty confident
:
Spurrier's brother, Graham, said he didn't think his younger brother would be interested in the UM job, adding that "he's pretty well entrenched" at South Carolina.
"He'll probably retire there some day," said Graham Spurrier, who is 64 and lives in Johnson City, Tenn. "That's the feeling that I get. I don't see him heading to South Florida. I don't see him heading anywhere."